Canadian Tech Showcase at Toshi's, VentureOutNY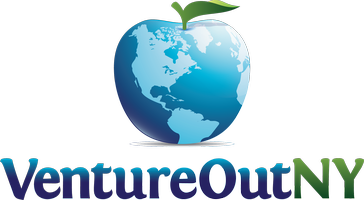 https://www.eventbrite.com/e/startups-eh-another-canadian-tech-showcase-tickets-10620866297?ref=estw
On Wednesday, April 2nd, OLC attended the "Startups, Eh?: Another Canadian Tech Showcase with VentureOutNY" at Toshi's Living Room at 9 West 26th Street, New York, NY. The evening was made possible by VentureOut Canada II and a lightening pitch round of 9 startups. The investor panel included Eric Martineau-Fortin, Managing Partner of White Star Capital, Kelly Hoey, Co-Founder of Women Innovate Mobile, Brad Harrison, Managing Partner of Scout Ventures, and Lucas Nelson, Principal of Gotham Ventures. Here's a brief rundown of the startups presenting.
Preo (http://www.getpreo.com)
Tired of waiting on bartending staff? Preo lets you pay for a drink directly from your mobile phone.
Fora (http://www.courses.fora.co)
Fora connects Africans with world class education through online courses and professional credentials.
Mobizou (http://www.mobizou.com)
Mobizou is a location based mobile marketing platform for premium retailrs in ecommerce.
Skaled (http://www.skaled.com)
Interested in scaling your startup's sales, marketing and business development? Skaled offers strategy and operational support just for this.
iTech Art (http://www.itechart.com)
iTech Art provides customized software development through offshore teams.
Sellsy (http://www.sellsy.com)
Sellsy offers CRM, invoicing and sales management for agile companies.
Affinio (http://www.affinio.io)
An advanced big data company, Affinio analyzes your social graph to create real-time content harnessing networks.
Hurrier (http://www.usehurrier.com)
Imagine "Uber for goods" through the use of mobile technology.
Thirdshelf (http://www.thirdshelf.com)
Thirdshelf helps create a branded mobile app for your business.
Dubbme.com (http://www.dubbme.com)
Dubbme.com helps you discover social and professional contacts through your friends
Uplette (http://www.discover.uplette.com)
Uplette uses targeted mobile advertising to increase conversion rates in reaching consumers.
Voices (http://www.voices.com)
Voices connects business with voice over talent around the world.