February 20th, 2014 GoChime, TripTease among Interesting Pitchers at Hatchery
http://www.eventbrite.com/e/hatchery-are-you-serious-february-20-2014-tickets-9228104509
How would you like to be a travel reviewer? Triptease does that. How would you like to use a productivity tool that helps you see what matters? There's Seer. How would you like to connect directly with institutional investors or top companies? Closir claims that it can bring you closer to your shareholders and portfolio companies. And finally how would you like your advertising to work for you? GoChime it or nTangle it.
But is it that simple? Not exactly, as the presenters found out from the VCs who gave them feedback after their five-minute presentation last February 20 at the Hatchery at Chadbourne Park, Rockefeller Center building.
The meetup also included a critique of the presentation style of each pitcher from GK Training's Victoria Dicce, now a staple of the meetups.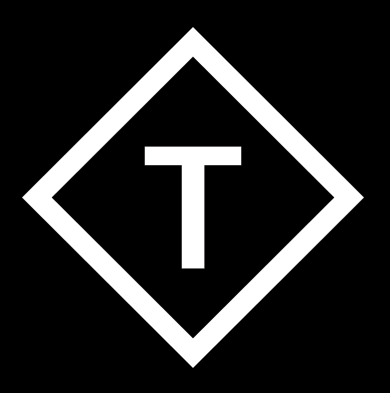 The TripTease app is a social travel magazine that relies on user-generated reviews. Talking about how they monetize the site, Chief Tease Charlie Osmond said, "Hotels pay us to email their guests."
All the VCs invited to provide their feedback said they like the travel space: "there's a lot of disruption going on there." "It's an attractive market." However, they were also interested in knowing where the app can go in terms of conversion. "We will be raising seed next week," Osmond assured.
The VCs were Sutian Dong of First Mark Capital; Jeff Neu of B2B Ventures and Itzik Ben-Bassat of Wix. A regular, Sachin Jafe of Klifer Capital did not make it to the meetup.
However, the app is only available on iPad."We believe that the iPad is growing much faster than the smartphone," Osmond said who also received the highest marks with his confident presentation style.
Ben-Bassat quipped, "It helps if you (Osmond) have a British accent."
Pierre-Marc Diennet presented nTangle, an interactive video platform idea that embeds ads.
How does it work? It's simple. A video creator uploads their video. They tag objects, people, and places in that video and then link those things to the wider internet. With each click, nTangle delivers linked information," Diennet said.
nTangle reportedly stores each tagged object in a database and connects it to semantically categorized Open Knowledge sources. "Our long term plan is to automate the process."
Diennet said nTangle has a 400-percent participation rate. "Clients can use this data to learn more about their audiences, about their videos, and more about the conversations they inspire."
The VCs think video advertising is a hard, competitive space. "Hosting will be an additional cost. It's a tough squeeze. Look at your revenue model."
Next presenter, GoChime founder Austin Evarts asked the audience in his presentation, "What is the percentage of unopened email?"
Putting it at 80 percent, Evarts said using GoChime to go with your email strategy will increase your reach 2 to 3 times more. "We sync data to Facebook campaigns."
GoChime is direct marketing for social which, Evarts said, has experienced a 60 percent growth. "We are raising $500,000 in convertible notes."
VCs did not provide feedback, saying only that it was a solid presentation.
A social and productivity platform for investor relations, Closir was the last to present and ultimate winner of the competition. It is focused on bringing companies and the investment community closer together using technology, according to Co-Founder Andre Powers.
"We have a direct market of 45,000 companies listed on the major exchanges that all have a need for IR services, as well as investors that need company information," he added. Powers says the key to finding a niche among financial data providers such as Ipreo, Reuters, and Bloomberg is to combine the basic financial data with strategic company information, and build "a vibrant communication platform for the investment community" on top of that information.
Offered at $5,000 a year, Neu said sometimes too cheap is too cheap. Other panelists agreed and pointed out the importance of getting pricing right relative to competitors.
"We are very excited that one of our first public pitches has received such a warm reception here in New York," Powers remarked after the competition. "We absolutely take this as a major vote of confidence in Closir's potential to revolutionize the investment process for institutional investors and companies, coming straight from some of New York's most experienced and successful entrepreneurs."
Yao Hui Huang hosted the meetup.
Previous event's recap: Pulver talks about Zula, Vonage and his life less than 80 pounds