July 23rd, 2014 Brazilian Demos at the New York Jazz Room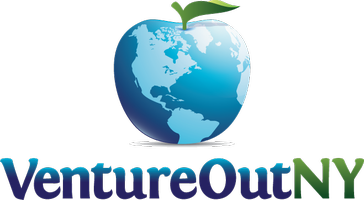 https://www.eventbrite.com/e/the-brazilian-by-ventureoutny-tickets-11655089687
On Wednesday, July 23rd, OLC attended The Brazilian: Leading Startup Founders from Brazil led by Founder of VentureOut New York, Brian Frumberg. Held at the Jazz Room at The General at 199 Bowery, New York, the event demoed the best and brightest of Brazilian startups in partnership with BrazilUpstart and Aceleratech featuring Rangri, Doctor Fun Entertainment, Talent Sentiment, Skore, and inlocomedia.
Below is a brief rundown of the founders presenting:
Rangri (http://www.rangri.com.br/)
Flavio Masson is the Founder of Rangri, a "Seamless gone Brazilian" with a social bent. Simply order food online and half of Rangri's net profit on each order will be donated to the user's choice of pre-approved organizations fighting hunger in Brazil.
Doctor Fun Entertainment (http://www.doctorfun.co)
Yuri Zaidan is the Founder of Doctor Fun Entertainment, connecting parents with kids through gaming. Their mission is to better bridge the gap between parents and kids through games.
Talent Sentiment (http://www.talentsentiment.com)
Othamar Gama Filho is the Founder of Talent Sentiment, a real-time engagement platform for employees via a web app.
Skore (www.goskore.com)
Luis Novo is the Founder of Skore, utilizing curated content boards to help people learn new skills, incentivized by company benefits and positive reputation.
In Loco Media (http://www.ubee.in/en)
André Ferraz is the Founder of In Loco Media, a mobile ad-network capitalizing on indoor location technology. They already have billions of monthly ad impressions servicing millions, backed by the largest investors in Brazil.