July 29th, 2014 Growth Hacking with SEO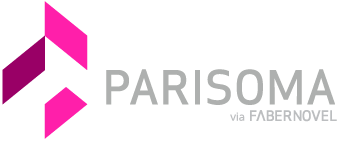 https://www.eventbrite.com/e/growth-hacking-with-seo-tickets-10911968993
On Tuesday July 29th, 2014, OLC attended Parisoma's event hosted by Cort Tofoya where he talked about growth hacking and SEO tactics to make your website more visible and discoverable.
SEO
Cort starts off his presentation by stating, SEO does in fact work and their are stats to back that up.
70% of links that users search for are organic, not ads. SEO leads to about a 14.% close rate (stats are from Corts presentation).
SEO can be very hit or miss and does requires continuous effort. It is not a one and done type of project or task. You should always be learning and iterating on you SEO tactics.
Companies that have a blog tend to get ~ 55% more web traffic, due to the more inbound links and people sharing your content.
Not all web traffic is created equal. People tend to search for things because they are looking for an answer. They don't go to Twitter to find products and or answers to their questions or problems.
How does Google PageRank work?
First random fact is, PageRank is named of Larry Page of Google. According to Cort, "PageRank is calculated by adding up all the pages that link back to your website, and calculating the importance of those link backs."
You can use this Domian Authority tool to check the strength of your link backs: http://moz.com/researchtools/ose. It helps to have link backs from:
● Other companies in your industry
● from websites that match your topic
● from pages that have a similar phrases you are targeting
In Page Factors
Things that help:
● Links to and from other high authority websites
● No Broken links - this is a big one
● Keywords in bold
● Websites should have a minimum of 300 words and about 1000
● Limit ads on your site, if you need to have them
● Make sure your website loads fast
â—‹ Should be less than 3 seconds
Putting your content where people care
It also helps to share your content on platforms where people want to engage and consume that content. Facebook, Twitter and lets say Tumblr have different audiences and you may not want to share the same content on each platform.
Google Authorship
Google had created this authorship feature where people can prove who they are with their Google+ page and when they public content, their image or brand image shows up next to the meta description. Having this image makes the content look more legit and makes people want to click on it more.
Mobile SEO Factors
When building your website, make sure it is a responsive design, this makes the user experience better. Make sure your website content is viewed easily on a mobile phone and or tablet. A lot of people are now using mobile devices to consume content on the go.
You should even look into creating more targeted content for mobile devices.
App Store SEO
As apps are a new bright future of a business. You want to do what you can to make your app stand out among the millions that are out there.
Things that matter:
● User ratings
â—‹ Positive ones are obviously better
● Quantity of positive ratings
● Back links to your app (this only matters for the Google Play Store)
● The title of your app
What are your competitors doing?
Try and find out what keywords your competitors are using. This can help you come up with a strategy around what they are using and if it's working. Do this using Google Keywords Tool.
Using the Long Tail Strategy
While some companies with lots of money spend a lot on key high traffic words you can get away with a long tail strategy where you use more relevant highly targeted words that are not highly used by others.
This helps you build out a long-term long tail search strategy.