June 25th, 2014 VentureOutNY's Hackers & Hefeweizens: A German Tech Showcase at The Jazz Room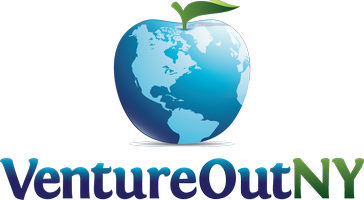 https://www.eventbrite.com/e/ventureoutnys-hackers-hefeweizens-tickets-10631080849
On Wednesday, June 25th, OLC attended "Hackers & Hefeweizens: A German Tech Showcase." Held at the Jazz Room at The General at 199 Bowery, New York, NY, the evening was hosted by VentureOut New York's Founder Brian Frumberg. Four investors provided feedback including Alberg Wenger, Partner at Union Square Ventures, Angela Lee at 37 Angels, Joe Meyer, Co-Founder of ExecThread.org, and Philipp von dem Knesebeck, K5Ventures.
Below is a brief rundown of startups presenting:
Brandnew (http://www.brandnew.io)
Francis Trapp is the Founder & CEO of Brandnew, a bridge that brings brands and influencers together on photo sharing platforms.
WorkHub (www.workhub.com)
David Link is the Founder & CEO of Work Hub, a cloud service sending fast mini tasks to thousands around the world.
DailyPresent (http://www.dailypresent.com)
Felix Staeritz is the Co-Founder of Dailypresent, a mobile brand engagement platform where users discover new brands in an interactive gaming environment.
Aexea (http://www.ax-semantics.com/)
Dennis Walton is the Managing Partner of Aexea, "a high-end technology provider" assisting business.
Daniel Marischka is the Founder of Flatout, technologies for the connected home to conserve energy.
Bjorn Bollensdorff is the Founder of Panono, a revolutionary panoramic ball camera that captures photos in mid air.
socialBench (http://www.socialBench.de)
Nico Pliquett is the Founder of Social Bench, helping you analyze your social media strategy.
Flimmer (http://www.flimmer.de)
Christopher Zwickler is the Founder of Flimmer providing the latest movie trailers from the film industry.