May 27th, 2014 Startup Hacking: 'Crossing the Chasm' with Geoffery A. Moore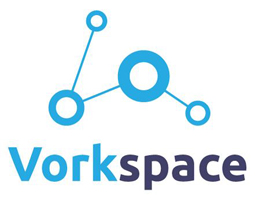 On 5/27 Tuesday evening, OLC attended Meetup event "Startup Hacking: 'Crossing the Chasm' with Geoffrey A. Moore" organized by Igniters: Stanford Entrepreneurs & Silicon Valley Founders at Schultz Cultural Arts Hall at JCC in Palo Alto.
Geoffrey A. Moore, author of Crossing the Chasm and speaker of the Meetup, drew hundred of entrepreneurs, founders, marketers, and students to listen to his philosophy in marketing and selling disruptive products to mainstream customers and businesses.
http://www.meetup.com/igniter/
At the event, Moore raised the Meetup group's attention that "in the Technology Adoption Life Cycle, which begins with innovators and moves to early adopters, early majority, late majority, and laggards, there is a vast chasm between the early adopters and the early majority". The challenge for entrepreneurs, innovators, and marketers to formulate a go-to-market strategy (in the digital world) is "to narrow this chasm and ultimately accelerate adoption across every segment.
Moore advocated four technology adoption strategies that a market goes through from its inception to total assimilation:
1. The Early Market – Go ahead of the herd for competitive advantage
2. The Bowling Alley – Go ahead of the herd to address a painful problem
3. The Tornado – Stick with the herd as it transitions to new infrastructures
4. Main Street – Go after the herd for less disruption and a lower price
Moore also came up with a "Four Gears" model for developing B2C markets that include four fundamental activities, "the process is anything but a linear progression from Gear 1 to Gear 4":
1. Acquire Traffic
2. Engage Users
3. Monetize Their Engagement
4. Enlist the Faithful
The Meetup ended with a wrap-up on the "Six Word Game" – participants tweet about "What their awesome Startup is all about" in Six Words. Igniters also set up a book-signing table for the Meetup crowd to chitchat with Moore in a casual manner.
About Geoffrey A. Moore:
Geoffrey Moore is an author, speaker and business advisor to many of the leading companies in the high-tech sector, including Cisco, Cognizant, Compuware, HP, Microsoft, SAP, and Yahoo!. Member of the Board of Directors, Akamai Technologies and several pre-IPO Companies Geoffrey divides his time between consulting on strategy and transformation challenges with senior executives and speaking internationally on those same topics.
His first book, Crossing the Chasm, which addresses the challenges of gaining initial adoption for disruptive innovations, continues to be a best seller and required reading in business schools and entrepreneurship curricula. Moore wrote four subsequent books which addressed the challenges faced by management when competing in hyper-growth markets (Inside the Tornado) and those faced by investors when managing a high-tech stock portfolio (The Gorilla Game).