November 5th, 2014 Venture Out with Italian Startups in NYC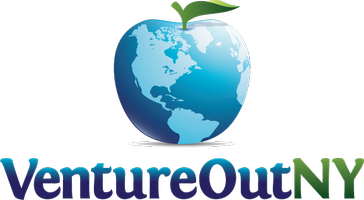 On Wednesday, November 5th, 2014, OLC attended "Venture Out with Italian Startups in New York City." Hosted at The Empire Rooftop Bar & Lounge, the gathering took place at 44 West 63rd Street, New York City. The evening brought together the best of the Italian startup community and global investors all under one roof. The event was hosted by Venture Out NYC's Founder Brian Frumberg in partnership with the Italian Business & Investment Initiative. Special guest Gianluca Galletto, made a special appearance as a representative and Director of International Affairs with New York City's Economic Development Corporation.
An experienced panel of experts offered feedback to the Founders of startups presenting. The investor panel included Alessandro Piol, General Partner & Co-Founder of Vedanta Capital, Lucas Nelson, Principal of Gotham Ventures, and Tim Devane, Entrepreneur-In-Residence of Red Sea Ventures. Below is a brief summary of the pitches by Italian Founders the evening:
Archon (@archondrones)
Davide Ghezzi, Co-Founder and COO of Archon, is preparing to launch Archon's first product, an autonomous flying drone equipped with fleets within security protocols. Archon innovates in the video-surveillance business providing a network of landing and recharging stations for instance, which is ahead of its time.
SpazioDati (@SpazioDati)
Michele Barbera is the CEO of SpazioDati, a business knowledge graph for gathering big data on companies worldwide. They do this through a chique semantic engine API capable of reading any kind of document and forming data associations formulating said graph. Tweets are incorporated.
Shade (@RCRNdev)
Alain Edoardo Antoniazzi is the CEO and Head Developer of SHADE, a toolkit for evolutionary video rendering that seeks to enhance any pre-existing 3D space or game into a virtual experience. They currently reach an audience of 3 million users annually and plan to grow these metrics by three-fold in the next release.
WeOrder (@WeOrder)
Tobia Loschiavo is the CTO and Co-Founder of WeOrder, a mobile app that allows customers to prevue menus, pre-order and pre-pay for meals. They hope to improve the customer experience by disrupting payment processing at bars, cafés, pubs, clubs, diners or restaurants. They hope to help restaurant owners improve their table turnover by increasing the bottom line through efficiency.
Kopjra Srl (@kopjra)
Luca Trevisan is the CFO of Kopjra, an ethical copyright monitoring tool that offers media professionals greater insight into cyber-piracy and options to react within a legal framework. They offer detection, enforcement and intelligence, making the link between awareness (of piracy) to compensation (of lawsuits).
Michele Pieri is the Co-founder & CEO of Eventboost, a startup with a SaaS model offering an integrated guest management platform to better provide and organize successful events. By focusing on meetings, events and trainings for top professionals, Eventboost hopes to maximize efficiency, attendance and ROI through events.
Experenti (@EXPERENTI)
Amir Baldissera is the CEO and Founder of Experenti, an augmented reality platform focused on experiential marketing. They provide proximity marketing using geolocation data and tools in stores.
Smallfish
Pietro Gorgazzini is CEO and Founder of Smallfish, a content hub providing companies with a branded video crowd production system. They also offer year-long social media services as an in-house solution to quality content at a low cost.
Waynaut (@waynautgo)
Simone Lini is the CEO of Waynaut offering a platform and API that directs people to where they need to go by meshing data across traditional and innovative transportation preferences easily and seamlessly.
HyperTV (@HyperTVX)
Claudio Vaccarella is the Founder and CEO of HyperTV, a cloud hosted platform delivering hyper-relevant content to audiences across mobile devices. HyperTV is used by TV content creators, ad agencies, and brands.